The Kate has large and small spaces to make your special event a huge success. From our theater to our outside patio and tent, we offer unique and stunning spaces to welcome your guests. Rental opportunities are limited by arts and entertainment offerings the Kate offers to the public so it is best to contact us early to inquire if we might be able to be a venue for your special event.
Theater Rentals
The Kate's Theater seats 284 and might be perfect for your theatrical production, concert, movie, or lecture. The first half of the main floor theater seating can be removed to create a dance floor or reception space. The stage is approximately 24' x 20', sits 4′ above the main floor and the Center provides users with a professional backstage and front-of-house crew. and a professional Box Office operation.
For information on our Theatre rental offerings and restrictions, please read our Rental Policies.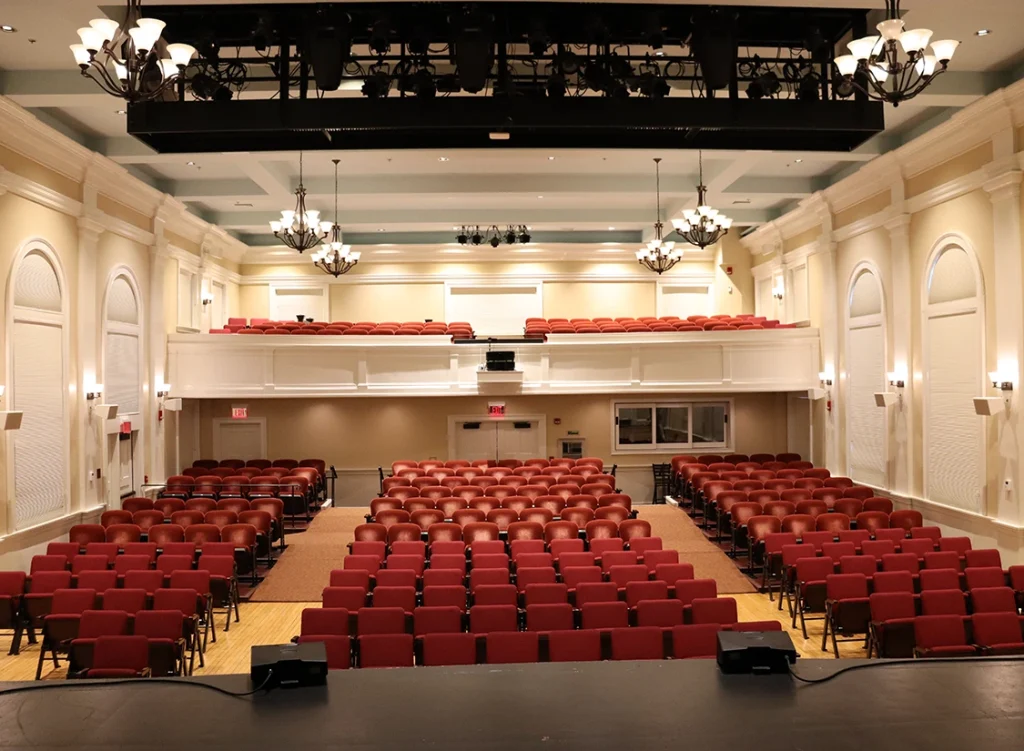 ---
Additional Rental Spaces
Additional spaces include the 1st and 2nd floor lobby, our Marquee Club lounge, our education room, and our tented patio.