Oscar Night Party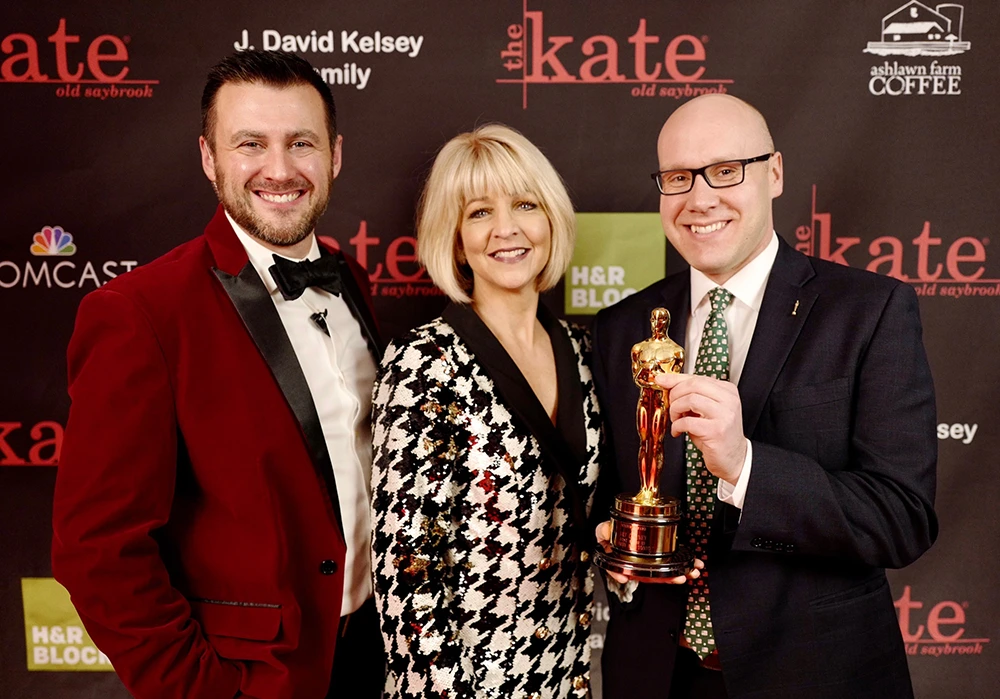 The Oscar Night Party is the Kate's annual red-carpet benefit that honors our 12-time Oscar nominated, 4-time-winning namesake Katharine Hepburn. Held on Oscar Sunday as determined by the Academy of Motion Pictures Arts & Sciences, proceeds from this important event support the Katharine Hepburn Museum and our commitment to upholding Miss Hepburn's legacy. Nearly 200 guests walk the red carpet, pose for a photo with a real Oscar, and enjoy hearty hors d'oeuvres and beverages at this elegant and festive event. A silent auction, live auction, and raffle add to the fun of the evening as the Oscars air live on the Kate's big screen. The event has been organized by members of our Volunteer Guild since 2010.
Sponsorships and donations to the raffle and auction are welcome!
For information about the next Oscar Night Party, please contact development@thekate.org.
---
Annual Gala
The Kate's annual Gala is a not-to-be-missed event that attracts an enthusiastic audience of local and loyal patrons and business partners. As the Kate's largest benefit event, proceeds support our diverse programming and arts education initiatives throughout the year. With the addition of the Spirit of Katharine Hepburn Award, the Gala has garnered media attention from local and national outlets.
The evening typically begins with a cocktail hour+ with hearty, gourmet hors d'oeuvres, open bar, signature cocktail and a silent auction. Guests then gather in the theater for the presentation of the Spirit of Katharine Hepburn Award and special interview with the honoree. A champagne toast, coffee and decadent desserts follow with live entertainment.
Read about past recipients of the Award, including Cher, Martina Navratilova, Sam Waterston, and many more!
Please contact Robin Andreoli, Director of Development & Community Relations to Gala sponsorship, at robin.andreoli@thekate.org or (860) 510-0473 x213.